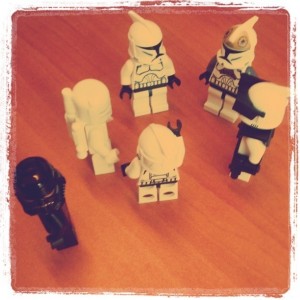 There are so many crowdsourced companies today it's amazing. And it's only going to grow. Some people fear the growing trend but I'm very optimistic about crowdsourcing.
Not that long ago TechCrunch had a story about Trada and their community of crowdsourced search engine advertising professionals.  Trada crowdsources the planning side but other agency disruptors like Victor and Spoils or Ideasicles are crowdsourcing the creative part. Ad man @edwardboches has a good article discussing the two.
Agencies are terrified of crowdsourcing, for good reason. I for one look forward to the day we can all make our living in the crowd.
I may be idealistic but I envision a world where you get a notification on your phone that a new task has come up that you would be an ideal fit for and it's in your price range. You can choose to take it or not, depending on your workload, interest in the project and price.
You take the task, complete the task and money shows up in your account. You go on to the next interesting project or on to a hobby or spending time with your family or whatever.
We no longer work in offices, shackled to 9-5 jobs (as if those really exist). You no longer have to account for every hour of your day. You do the work you're really good at and really enjoy and you get paid accordingly for it.
You may choose to work in a coworking space (I will). You may still be part of a small agency. Crowdsourcing doesn't preclude the agencies. They'll just be different. Only doing the jobs they really add value to.
Related articles