Teenagers watch TV online. No big shocker right? According to a Horrowitz Associates recent study, almost all teens watch TV online at least once a month. Half watch TV on their phones monthly. This study purposely excludes online only content.
Their parents and older siblings are much further behind. Almost half watch some news and sports (probably clips) online but very few watch any TV content on their phones.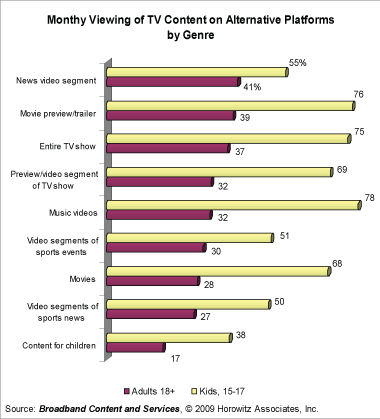 The press release doesn't share too much additional research and the report cost $8,500 but this is obviously a growing trend that's only going to get even much, much bigger.
Social Media and Mobile Growth are Exponentially Symbiotic
More Mobile Social Proof Points
Marketers are getting a little too excited over location based data

Similar Posts:
# of Comments 3

# of Comments 1

# of Comments 2
Scridb filter