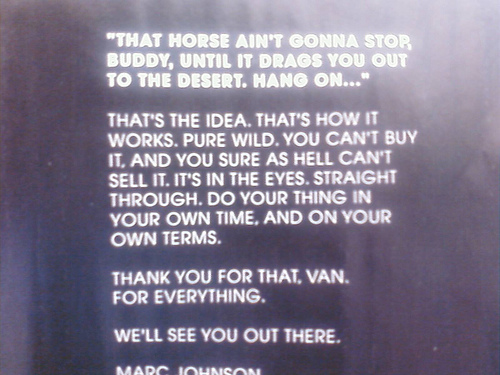 I've made this comparison for years now. The reason I first started studying Computer Media Communications was because I was fascinated by fringe culture and sub-cultures. Then I wanted to study how sub-cultures were using the Internet to connect, grow and communicate.
This is a good video (the voice over was a little canned but I love the comparison).  HT to Michael Triano of the Scalable Intimacy blog.
Owning a skateboard shop years later was taking theory and experiencing it first hand. All fringe movements behave the same.
Punks, skaters, bloggers are driven by passion. It's not a tactic or a trend it's a lifestyle. It's how they (we) self identify. And it can be tough to watch things go mainstream.
I can tell you I almost wept when I saw a retro The Clash t-shirt at Target. The skaters raged when the school jock showed up in Vans shoes. And blogger have been complaining about corporate adoption of the tools. The rest of us realize the inevitable. You can either help the progress and shape the future or leave but you can't control it. No one can, it's bigger than all of us now.
Similar Posts:
# of Comments 29

# of Comments 14

# of Comments 15
Scridb filter