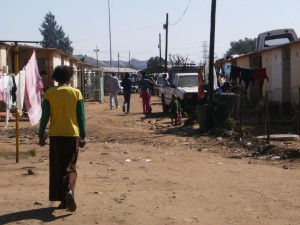 We live in a bubble. A shiny bouncy little digitally happy/snarky bubble. Does it really matter which operating system, mobile phone, app market, browser or cloud service has the largest market share? Not really. What the various companies do with that market share is only slightly more relevant.
What's REALLY important is how people, not geeks but real people, use the operating system, mobile phone, app market, browser or cloud service to innovate.
It's easy to get lost in our First World problems and I'm just as guilty as anyone. What really matters is stories like this one:
Kenyan Elections: A Real-Time Mobile Revolution
Stories about Kenyans that harness mobile and social technologies to communicate in real time to ensure a peaceful election for the people are the important developments we need to be watching, not how Starbucks launched a Foursquare, Barista badge. (But we'll still watch them anyway.)
Our launch campaigns pale in comparison to the way our customers will use the products.
And don't get me wrong, these stories aren't just about "doing good". Good is relative (Darth Vader thought he was the good guy in Star Wars). What's important is how people used technology to communicate, connect and innovate.
Our innovations pale in comparison to the customer innovations we enable.
It's a little sad to me that the Old Spice campaign will be talked about at the next conference I go to and Kenya's elections probably won't even be remembered let alone mentioned. Old Spice was fun, clever and smart but it didn't enable real people to innovate.
Marketing can be innovative if it's not a means to an end. Marketing, like the great products we market need to be able to be innovated on top of.
I for one will be making more of an effort to look beyond our bubble and pay closer attention to the developments that really matter.

Similar Posts:
# of Comments 21

# of Comments 6

# of Comments 1
Scridb filter