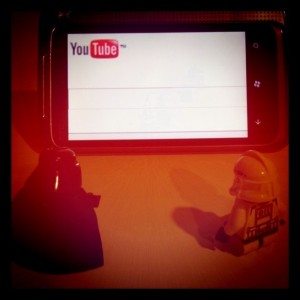 Tech companies are in love with pop stars these days. Twitter recently launched Discover Twitter for their 5th anniversary, pulling on such celebrities as Snoop Dogg. Salesforce.com tapped The Black Eyed Peas to promote Chatter at the Super Bowl. Google recently tapped Lady Gaga for an event called "Google Goes Gaga." Wow.
I'm not that audience. I knew this day would come where social media would move from the fringe to the mainstream. I just have to wonder if I'm able to move with it.
In an attempt to start spicing up this blog with some more video I did a quick 3 minute video talking about my thoughts on the topic. It's really raw and it's early but that's okay.
I'd love to hear your thoughts on how cool you have to be to work in social media as well as your thoughts on the video format. It's something new for me so criticism is welcome and appreciated.
Photo credit by Tac Anderson

Similar Posts:
# of Comments 0

# of Comments 7

# of Comments 29
Scridb filter