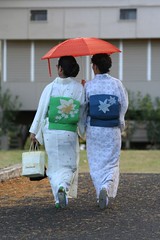 I've always been an extrovert. I'm also a social learner. This means I solidify my ideas by talking, tweeting and blogging. It's like there's too much stuff in my head and I have to pull it out and look at it to understand it.
So one of my goals for 2009 is to share more. Now many of you may be thinking, "Tac how can I get you to shut up? You're constantly on Twitter, BrightKite, FriendFeed and multiple blogs. I know more about you than I feel comfortable with."
My goal isn't to share more volume, it's to share more quality. The last half of 2008 was overwhelming. Besides my job at HP I've been working with the VC group Highway 12 Ventures and staying active in my local tech startup community.
While I've been sharing stuff I haven't really been sharing the stuff I've been learning. Obviously there are a lot of things I can't share, especially specifics around certain startups, proprietary HP stuff and NDA discussions with the VC's. That doesn't mean I can't share the stuff I'm learning.
I feel fortunate. I've read several blog posts saying that 2009 was the year to start doing more and talking less. For me 2008 was the year that I really got to start doing all the stuff I've been talking about.  That means that in 2009 I can continue to do more but I can also start sharing the stuff I've already done.
Part of this goal is to put together more case studies of the projects I've been doing.  For me this means that I'll start by blogging it aka taking it out of my head and examining it more closely.
In the end I hope this means I get to share more signal and less noise. As always I hope you'll chime in with your thoughts and feedback, that the biggest part of the social learning piece.
Related articles by Zemanta
Similar Posts:
# of Comments 12

# of Comments 0

# of Comments 6
Scridb filter