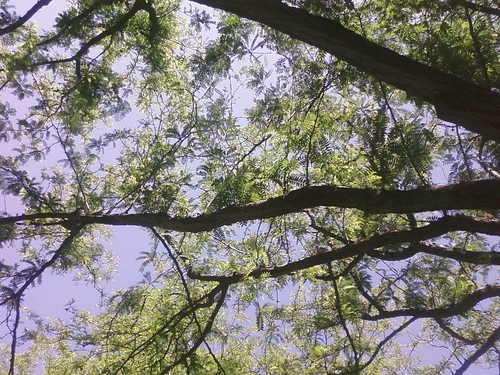 I haven't been as active on this blog lately for a lot of reasons and it may get even quieter for a while.
I've been blogging a lot on my locally focused tech blog, TechBoise.
I've still been relatively active on Twitter, FriendFeed and BrightKite.
But mostly I've been thinking.
There's a lot of noise out there and it's growing exponentially. (BTW, I believe that's a good thing.)
Unfortunately most of the noise in my world (Marketing/Web 2.0) sounds the same. It's just repackaged versions of the same ideas from 4 years ago.
I turn 36 this month and while it's not a huge milestone it has me thinking.
I made a choice 4 years ago to pursue new media wholeheartedly and I have never regretted that decision. It was the best professional decision I've ever made. I only wonder where this road will lead me next?
I think the time for talk is over. I'm tired of talk. I find myself getting bored (not overwhelmed) with all the noise.
The shift has happened and while everyone else is sitting around
wondering what that shift is or what it means, the competitive
advantages are already being taken advantage of.
If you're still sitting around talking about it someone's eating your lunch and you don't even know it.