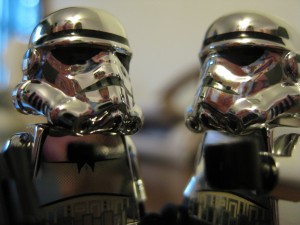 I've watched Klout evolve over the years from a cute little Twitter hack to a real startup business with VC funding. Lately there's been some recent backlash to Klout's approach, their claims, their marketing and their business model. (You can see more links that I've collected here http://bit.ly/KloutBundle.)
FULL DISCLOSURE: Waggener Edstrom, where I work, have slightly competitive products like Twendz Pro. I say that it's competitive only in that we have our own metrics and measurement for Influence not that they're the same kind of tool.
Approach:
I understand, and don't disagree with, most of the concerns and complaints that people have about Klout. But I would like to put some things in perspective. Klout put themselves out there. They put a stake in the ground and did something that people (mostly marketers) really, really wanted: a way to measure influence. Is it a perfect measurement? Hell no. There is no perfect measurement of influence. There never has been and there never will be.
Claims:
Klout is providing a service based on metrics and analytics. You may or may not agree with their terms but that's semantics (literally). No one likes to ranked and scored, even if you get a high ranking. No one will ever agree on that so I don't think Klout should pay too much attention. You can't make everyone happy.
Marketing:
To the point some are making is around their approach with Klout Perks. Why do people have a problem with it? Just read their line about Perks:
Klout believes that influencers deserve to be treated special. Register for Klout now to see what perks you are eligible for.
It's a popularity contest. It's one PR and social media are built around but we don't say it quite that bluntly.
Business Model:
I don't know but I can almost guarantee that PR and marketing pros are already using Klout's score to identify influencers to give them rewards and perks.  Why shouldn't Klout get the benefit of brokering that relationship? They have a robust API and a lot of partners who are using Klout in their services. They're a startup, I say they need to go after whatever they can get.
Finally I would just reiterate that I am just really, really glad that there are companies out there putting a stake in the ground and coming up with other metrics marketers can use beyond the CPM! We may not agree with everything about the way companies like Klout are approaching metrics but I for one think it's better than CPM.