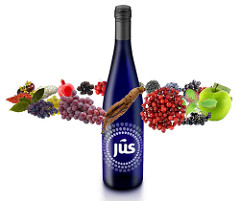 Jus International, a VC funded Network Marketing health company, is taking an interesting approach to finding a VP of Sales and VP of Marketing.
Jús International is a company based on health and wellness. In addition to professional qualifications, creativity and excitement are essential. We have received a large amount of resumes and have decided we wanted to see how creative and enthusiastic you are.

In order to learn more about you and see you live, please send us a video resume via a private YouTube showing or CD Rom.
There were a few things that struck me about this:
How many VP level people do you know that can shoot and edit video?
How many VP level people do you know that have ever or could upload a video to YouTube?
I'm probably being overly harsh to make a point. But Jus is definitely putting a stake in the ground. They want tech savvy creative leadership, it's not enough to hire creative.
But this doesn't surprise me. Jeff Boyle, Jus' CEO, has previously started a tech company and a media comapny. I'd be interested to hear what percentage of their applicants actually send in video resumes.
Technorati Tags: Jus International, Network Marketing, resume, video,
Related articles by Zemanta
If you enjoyed this post, make sure you subscribe to my RSS feed!