Today is my daughters 11th birthday. Happy birthday Emma. I love you.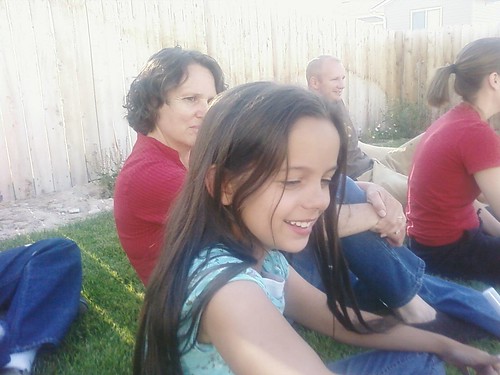 I marvel at the generational technology changes that are happening.
When I was 11 my media consumption consisted of comic books and Saturday morning cartoons. I rarely ever used the phone.
Today Emma has a Palm Centro, her own Gmail account that she uses regularly and her own HP Mini netbook.
Jen had showed Emma how to stream Netflix so while we were moving and I had yet to hook up the TV the kids were streaming Shark Week on her 8 inch mini (I guess it was better than nothing).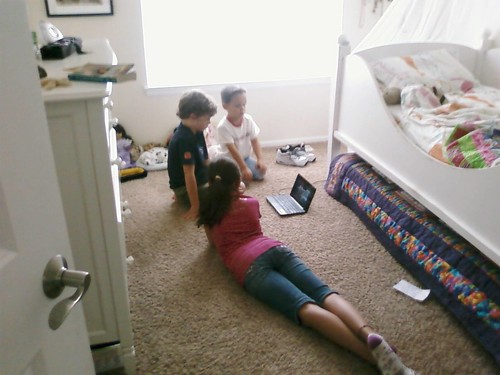 I can't tell you how proud I am of my daughter. She's smarter than I was (note Emma I said was, you're not smarter than me yet), unquenchably curious and reads more than both of her parents combined.
Kids today are plugged in and empowered. It can be scary for parents to let their kids loose on the net. I personally believe there's more benefit than risk. We set ground rules we talk honestly about the risks and what to stay away from. Besides it's not any scarier than the thought of having a teenage daughter.
In the constant debate about if tactileness is generational or not, it's  interesting to note that Emma, who has never known life without the Internet, asked for books (the printed kind) and calligraphy supplies.
I don't know what most tween girls are asking for (probably Jonas Brothers stuff) but this tells me two things:
Tactile learning is an important part of learning and development and will never completely go away, even if it's just becomes the new "vinyl".
I have the coolest and smartest daughter in the known universe. (It's a proven fact I think it's even on Wikipedia).
Maybe she's about ready for her own blog? Or is that more of 12 year old birthday gift?

Related articles by Zemanta
If you enjoyed this post, make sure you subscribe to my RSS feed!