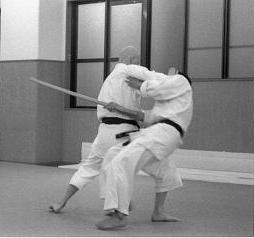 Image via Wikipedia
When asked what the next hot thing is in social media I say work flow. I know it sounds boring but tools that streamline the process of social media management and allow us to scale all this playing around on the Web we call social media *work* is so hot right now. That's the main reason I geek out on Posterous.
@foleymo wanted to know if Posterous was paying me. No they are not. They are just have a really cool product that I find very useful and have been using for the last 6 months, ever since Zemanta (another favorite blogging tool of mine) started working with Gmail. (That and I like tools I get in early on to succeed because it makes me look really smart)
Yesterday I posted a quick Q&A about using Posterous as an internal collaboration tool. Today's post is about using Posteruos as a corporate social media marketers secret weapon (say that 5 times really fast).
If you're on top of things managing your social media you have a Twitter, Flickr and YouTube account plus a blog. If not go do that right now. Even for the most conservative companies out there, it's pretty standard now to have Twitter, Flickr and YouTube set up. If you don't and you think your company/client won't go for it, try asking, you might be surprised.
If nothing else YOU should have a Twitter, Flickr and YouTube account. If not, I don't know why you're reading this.
Now to earning that Black Belt: (For the benefit of those with uber anal legal departments we'll leave out blogs).
Assuming you now have all 4 of these accounts set up (Posterous, Flickr, YouTube and Twitter) go into your Autopost to Everywhere setting in Posterous and enable posting to these other accounts. You can also set to post to Vimeo, Facebook, Delicious, your blog and many other services, but we'll focus on the big three because they're the ones I use the most.
Now take a picture or a video on your phone and send to [email protected]. If you sent a picture, you just posted to Posterous, Flickr and Twitter. If it was a video you just posted to Posterous, YouTube and Twitter. Score!
For PR/Marketing this is the killer event workflow!
Imagine being at corporate events (any event really) and with one handy smart phone you're transformed into a live streaming Social Media Black Belt Ninja person.
Plus, bonus points, because during or after the event people only have to go to Posterous to see everything.
Double bonus points: If your company/client wouldn't let you have a blog before, now you kind of have one, but instead of a blog I'd call it a social media work flow and aggregation tool.
Things to keep in mind:
The subject line of your email becomes the title of the post, the title of your picture or video and the content of the tweet.
You can also record short interviews or commentary as a voice note and send those. They'll automagically be embedded in the post.
Posterous has the ability to only post to specific sites depending on the email address you send to.

[email protected]

will post to Flickr and Posterous but not Twitter.
Spend some time getting familiar with Posterous before using in the wild.
Similar Posts:
# of Comments 2

# of Comments 14

# of Comments 1