What is quality? I have this debate all the time with my creatives. I don't believe that quality means more expensive (necessarily). But you watch a video like this and you can't help but appreciate the craft and the time that people put into building or making something by hand.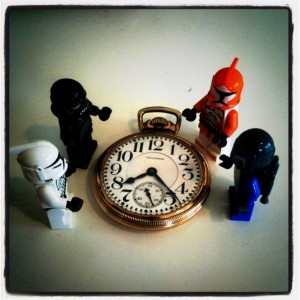 I do believe their is a connection between quality and time. But both are highly relative.
I think this is part of the reason why some people in social media revolt a little against automated tools and algorithms. Currating your tweets by hand means something. I am in no way saying that filtering posts and tweeting the good ones is an art form like what these guys are doing but when someone takes time (the most valuable asset we have) you can't help but have a certain appreciation for it.
Even if there are better ways to do something.
I think there's a place in the world for "vinyl" marketing and "hand painted marketing." I also think there's a place for "vinyl" social media and "hand painted social media."  I just hope companies don't underestimate the value of time and their customers appreciation for it.
Similar Posts:
# of Comments 3

# of Comments 1

# of Comments 1
Scridb filter