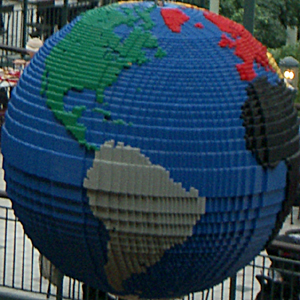 Ever since my days at HP, three years ago, when I was in a global marketing position I've been fascinated by the adoption of social media around the globe and how social media usage is determined by Internet and mobile penetration.
In much of the Western World Internet, and increasingly broadband, usage has created social media behaviors most of us are familiar with. But in many parts of the world, like Africa, Internet penetration is still only at 10% and I'm told its not even that great, but mobile penetration is almost complete and minutes are very cheap. In some areas like the Philippine's, people carry around  4 and 5 phones so everyone is "in network" (sounds like my kind of people).
Even in some areas like various parts of Europe where broadband usage is as good or better than the US, social media adoption is still a few years behind the US.
I'm going to finally get some first hand knowledge this month as I go to Johannesburg and London. I'm really looking forward to experiencing first hand some of the global differences in our space.
My Posterous site is where I'll be keeping my daily posts, thoughts and pictures. And then posting more thoughtful insights here.
I don't know how much free time I'll have when I'm there but if you're in Jo'berg (as the locals say) or London shoot me a message or leave me a comment and we'll try to meet up if time permits.
Also if you have any tips, let me know.
Similar Posts:
# of Comments 1

# of Comments 0

# of Comments 3
Scridb filter