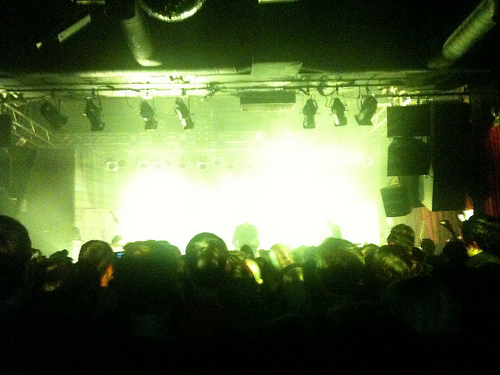 This is the Rockstar Blogs Africa edition. As I was prepping for my trip last month I decided to do a little research on what were the hot tech blogs in the region. Afrigator is Africa's oldest and I believe largest blog aggregation site. There are many others now but this provided my starting point for research.
I could have easily made this list twice as long and I tried to choose three blogs that represent a good mix of African tech news and global tech news ranging from a higher volume group blog to an individual blog.
Enjoy and please subscribe to all of them.
web-savvy analysis & startup news for emerging markets
This is an amazing blog that if you are at all interested in emerging markets, not just Africa, you will quickly subscribe to this one. Their own description:
Memeburn is particularly focused on telling the world startup news and tech entrepreneurs' stories from the emerging market sector. It's aimed at the tech savvy and those who like to keep abreast of the latest online trends. Although Memeburn has a particular focus on emerging markets, it tracks innovation world-wide. It was founded by South African web entrepreneur, Matthew Buckland.
3 Posts of Interest:
MTN says zero chance of Facebook Zero | memeburn
Facebook Zero is a new incarnation of Facebook that is geared specifically for the mobile market and targeted at consumers in the lower-income brackets. A recognition that affordability and speed are two of the main obstacles that users in emerging markets encounter when accessing Facebook through their phones, led the company to develop the new site.
According to the official Facebook blog, "this is a new mobile site that includes all of the key features of Facebook but is optimised for speed. It initially is available through more than 50 mobile operators in 45 countries and territories with zero data charges."
Seedcamp to jump-start African entrepreneurs | memeburn
Seedcamp, a European micro-seed fund that invests in early stage startup companies, will be jetting into Johannesburg later this year to identify African startups for potential investment.
Seedcamp will form part of technology conference, Tech4Africa, which will be held in August this year. Startups, selected by the fund, will further have an opportunity to attend the Seedcamp Week programme held in September in London, UK. It marks the first time that a Mini-Seedcamp programme will be hosted in Africa.
Is your internet really going to be faster? | memeburn
Whilst we all heralded the arrival of 'uncapped' ADSL broadband in South Africa, and the pending 10Mbps ADSL speeds, that's only half the story. Many don't realise that past a certain point, the throughput speed of your internet connection will not actually result in your favourite website speeding up.
Web Application Design, Development & Innovation in Cape Town
Rafiq Phillips and Miguel dos Santos run this South African blog which has a really healthy balance of global and South African Web tech, news, tips and tricks.
3 Posts of Interest:
Continue reading to find links to 3 unofficial sources for watching the World Cup Soccer live on your PC.
There have been recurring themes about there internet this year, and one of them is growth. As previously predicted, it has indeed grown. The world average internet penetration stands at about 26% ( for 2009) and interestingly enough, Africa has surpassed the middle east in the number of internet users by Geographic region. it stands at about 86.2% while the middle east is at about 58.2%.
How to manage your photo privacy online.
A "privacy crisis," as most people are calling it, or an "absolute disaster" from a website that's currently under pressure from virtually all over the web , or which ever term you decide to give it, but no matter which one seems more plausible, one thing remains certain — Facebook's privacy problems have given its users more reasons to be concerned. Some people have even gone as far as threatening to delete their facebook accounts, while others have grown more cautious about the kinds of information they post to the site.
Enterprise software from a South African perspective
The Manticore is run by ERP veteran Simon Griffiths who runs product marketing at the South African based, ERP software company SYSPRO. I actually had the pleasure to meet Simon while in Joburg and Simon is the guy to know if you want to know what's up in the local tech blogger scene. He seems to know everyone and all the events. He's promised to show me around next time I'm in Joburg.
3 Posts of Interest:
Africa's Internet participation to grow?
Mark Shuttleworth's Foundation has published a chart of the number of undersea cables that are coming to Africa. When you see at how poorly the continent has been served up till 2010, it's no surprise that Africa's Internet usage was so low.
I have done a comparison of products from Google and Microsoft before, and now it's time for another one – this time on Google Wave vs. SharePoint. At my office, we have been trying out Google Wave, but we are also a starting to use SharePoint so I have had the opportunity to use both.
Office 2010 and ERP – more thoughts
I've now had time to digest more of the information about the Office 2010 and ERP announcement that I discussed previously, specifically the functionality of Business Connectivity Services (BCS).
Similar Posts:
# of Comments 1

# of Comments 5

# of Comments 2