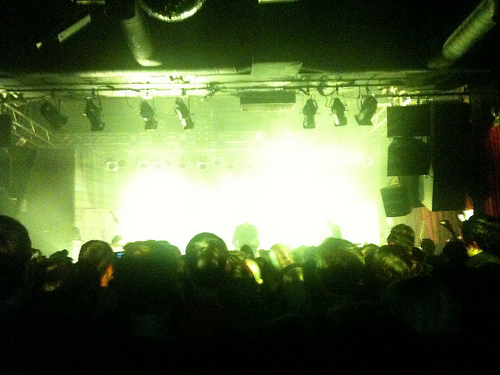 August is the blog network edition. While I normally try and focus these monthly recommendations on blogs that most people haven't heard, this months Rockstar blogs are bigger, professional blogs but they're not the blog giants that most people think about. In fact I've come to prefer these blogs for my social media, Web tech news.
This one's a little "inside baseball." mediabistro.com has dozens of blogs in its network and is largely focused on the Media, News and PR industries. Even though I don't enjoy most industry news, I really enjoy PRNewser.
While I could have just as easily recommended SemanticWeb or WebContentToday, my first Rockstar blog this month is one I think will have a little broader appeal here; WebNewser. WebNewser, as you may guess from the name, covers Web tech but doesn't cover the same news, in the same way that you see on the big tech blogs. I find it very refreshing if not a little traditional in their journalistic approach.
3 recent posts:
Technically part of the mediabistro.com network, even if it doesn't carry the same branding, is another favorite blog of mine, SocialTimes. SocialTimes, is the sister site to All Facebook and is a recent player in this space but has done a far greater job covering social gaming, marketing and virtual goods than most of the usual suspects.
3 recent posts:
Lastly is (in full disclosure) a blog I sit on the advisory board of. MyVenturePad is part of the SocialMediaToday network and where the first two Rockstar blogs this month focused on original content, MyVenturePad and the whole SocialMediaToday network focus on aggregating industry blogs from around the Web (this one included).
3 recent posts:
Similar Posts:
# of Comments 7

# of Comments 1

# of Comments 1
Scridb filter