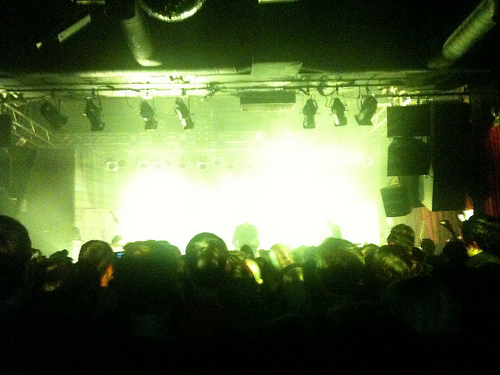 Last month I started a new series called 3 Rockstar Blogs to read.  This month is the all WE Studio D edition. It's a little self serving but I get to work with some of the most amazing people in the industry and I wanted to share the wealth with all of you. Unfortunately I don't want to break my own rule on the second post so I'm limited to 3. I'll be doing a full round up of all the WE Studio D blogger on our great Thinkers & Doers blog next week (okay so I slipped a fourth in).
Jeremy Meyers dot com
Jeremy Meyers joined Studio D shortly after I did. Jeremy's blog covers lots of social media topics but like me he's not a PR guy. His blog also covers lots of personal thoughts about life in general. While Jeremy's in NY and I'm Seattle we "talk" all day long. We usually have an IM window (or two) open most of the day. Probably 1 in 5 posts you read here is inspired by an IM chat Jeremy and I had. In fact you may see Jeremy guest posting here soon.
Last 3 posts:
Jon Silk | PR Geek
Jon Silk also joined Studio D this year. I hardly get to work with him and we've never actually met. But I felt I had to include him as a tribute to the fact that I get to go see Muse tomorrow (he's British and so is Muse). Plus being British he as all kinds of slang I don't understand and us stupid Americans instantly think anyone with a British accent is smart.   Bonus points for Louis Gray because Jon's on Blogger. Jon *mostly* blogs about digital PR but that often includes Jon's favorite random video or found object from the Web.
Last 3 posts:
Social Media Snippets
Last but not least, Scott Meis. Scott's so new he hasn't even started at Studio D yet. As we speak Scott is moving from Chicago to Seattle and will be working on my team. I'm super excited to have Scott on the team because he's extremely talented and we're insanely busy.
Last 3 posts
Check them out and let me know what you think.

Similar Posts:
Scridb filter