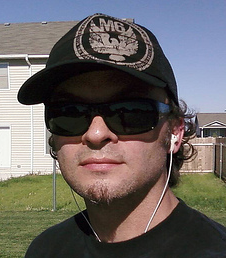 If you want to have a really popular blog, don't follow my example.  According to all the blogging "experts", if you want a famously successful blog make all your posts about your readers and the benefit to them. Write nothing but top 10 lists and 12 steps to better whatever posts.
Basically spoon feed all the answers to your readers.  Of course if this logic worked Americans would be the skinniest people on the planet because we buy more diet books than the rest of the planet combined.
While these types of articles have their place (the grocery store magazine rack), I sometimes get bored/annoyed with these types of articles.
I read blogs to get context.
I want to know what were the circumstances behind why you did something.  I want the random pieces of insights that bloggers share for no particular reason.
Don't tell me how you think I should do something. Tell me why/how you did something and I'll figure out how it's applicable to me.
I think that too often people take advice, "best practices" and case studies too literally. Just because something worked for you is no guarantee that it's going to work for me.
I write so much about how I use social media, what I do at work and personally because it's my hope that by providing some context around why I did what I did that you can figure out a way to make it work for you in your context.
So I hope you'll indulge my selfishness and in turn learn something about yourself along the way.
P.S. And yes I do enjoy a good How-to/Top 10/ 12 Step post as much as the next WIIFM (what's in it for me) blogger

Similar Posts:
# of Comments 0

# of Comments 17

# of Comments 2
Scridb filter