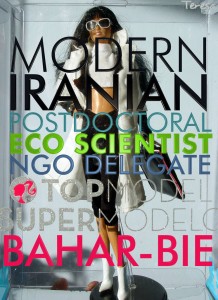 I'm posting full trip reports over on my Posterous site but I plan on excerpting the marketing relevant portions here and adding some additional thoughts for more discussion and to reward those of you reading both my blogs.
From my first day's report: Greetings from South Africa: Howzit?
Racial Marketing
This could partly be because I'm a GenX American which means I was raised on a healthy dose of white guilt my entire life so take this with a grain of salt. Almost all the advertising I've seen, here in Africa, contains white people. The notable exception right now is the World Cup promotions which obviously strive to represent a global mix. In the US most advertisers try to skew their ads to represent the area they'll be displayed in. This means if you go to Atlanta you'll see more African Americans on billboards than you will in Idaho. But in South Africa this doesn't seem to be the case.
According to the Wikipedia, South Africa is 80% black and 10% colored (not totally sure what that entails) but only 10% white. That's the complete opposite of Boise, Idaho where I grew up. But the advertising isn't much more diverse. I'm willing to bet it's because there is still a huge gap between the haves and the have nots and advertisers are playing to their audience. I bet if you look at the color make up of the middle class and up you'd see a radically different mix than the general population.
This isn't a knock against advertisers or the country and it's people, just an observation that the country World still has a long way to go.
I asked one of my Joburg coworkers about this observation and her comment was that while apartheid is over, there is still a long way to go culturally for equality and that the middle class is predominantly black so there probably should be more diversity in the advertising than there is.
This is obviously a constant concern for American marketers. It's so predominant in our industry that sometimes I wonder if we go too far. When was the last time you saw corporate stock photography that only had white males in it? We're all so used to the stock image that has a young black man an Asian woman, usually one person who looks about retirement age, the unidentifiable mixed race person and maybe a white man. There are of course other variations of this, just change around the race age and genders. But we all know that it's very calculated. Most of us have all of those people in our office but the photo's are so staged and everyone of course is models so they look too nice.
I just wish we could get to the point where we didn't have to think about it because it just wasn't an issue. But like I said in my other post we still have a long way to go.
Similar Posts:
# of Comments 5

# of Comments 1

# of Comments 1