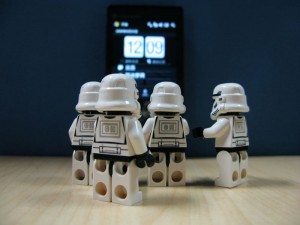 PR, as an industry, is not known for being a group of early adopters. Social media has been a bit of an exception. While the entire industry may not have adopted social media early on, many of social media's early evangelists came from the field of PR. The argument is that there was an obvious benefit in the way PR approaches working with influencers and building relationships and building online communities and working with online influencers. It hasn't been a seamless relationship but what relationships are seamless?
There's a new revolution happening in conjunction with social media and that's the rise of mobile. Mobile and social go hand in hand (no pun intended) but how marketers approach each couldn't be more different.
Social media has been incredibly disruptive for marketers because no one is really sure where it belongs. Does the PR team drive it? Customer support? What about the digital team? There is no right answer here but you rarely here advertising brought into the conversation. Not that they don't belong, they just haven't done much yet. Although that is changing and thanks to the Old Spice guy we'll see a lot more changes.
But now mobile is causing the same kind of disruption in marketing orgs and I hear similar battle's going on. Does mobile marketing belong in advertising? Digital marketing? Interactive? But you don't hear any mention of the relation based groups like PR or customer support.
The easy answer is that one's an approach (social media/PR) and ones more of a platform (mobile/advertising).
I think that this is a mistake and PR people will soon be playing catch up to advertising if they don't find a way to leverage mobile beyond just the social media applications.
Twitter and Foursquare do not a mobile strategy make.
This post was originally published on the Thinkers and Doers blog.
Similar Posts:
# of Comments 9

# of Comments 11

# of Comments 2