Be sure to join the New Comm Biz Facebook Page or follow the Twitter account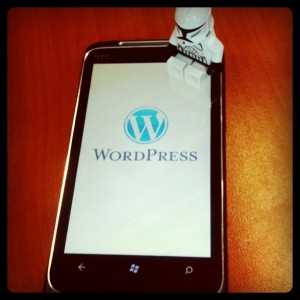 I spend a lot of time predicting the future and every year I look out over the next 5 years. You are reading the 2010 edition.  The 2011 edition is here. You can also see my top 10 2010 predictions and my top 10 2011 predictions. And this is my 2010 report card.
In this post I take a predictive look at social media and its effects on the future of business and communications? In a future post I'll look at social media and the future of Journalism/Publishing and Marketing.
Playing futurist is always fun. Nobody can prove you wrong (at least not yet). But history has shown that even when we're right we tend to get our time lines off. We under predict how quickly we'll see our one year predictions realized and over predict how long our 5 year predictions will take. So, in the spirit of CYA, I'm making this a 1-5 year prediction.
1) The Recovery Will Accelerate Social Media Investments-
The recession is not over, but it will feel like it's over for most of us. If you worked in social media through 2009 you may not have even noticed a recession. It was a great industry to be in this last year. Everyone I've talked to has been busy all year and only been getting more busier in 2010. (Like insanely busy to the point that you don't know how you could possibly do any more.)
The recession, however, will flatten out in most industries and begin to recover in several key industries. This will feel like a full recovery to most everyone. Everyone except those who still wont find jobs in 2010. A jobless recovery is not much of a recovery in my opinion.
But this partial recovery will dramatically accelerate social media investments. Those companies that spent a little will spend a lot and many who didn't spend any will make at least small, if not dramatic, investments beginning in 2010. As the market truly recovers over the next 5 years the investments will grow dramatically. The disruption we've felt over the last 5 years will only be matched by the level of adoption we'll see over the next 5.
2) Marketing Communications Consolidation-
We will begin to see big companies do away with separate marketing and PR groups. In some cases we will even see HR and customer support get rolled up. (You can read my previous post on the great marketing/communications roll up here.) PR and Marketing, especially as it relates to their go to go to market activities, are largely duplicating each others efforts. It doesn't make sense to have two separate groups *internally*. You will still have separate PR and advertising agencies. There will continue to be real value in discipline expertice.  But some agencies will start (continue) to consolidate (see point #3).
We will see a few big brands do this in 2010 and I predict it will become a best practice over the next 5 years. Look for the McKinsey type consulting groups to make this a practice area and Harvard Business Review to publish an article on the topic in 2010.
3) Agency Acquisitions -
My first two points will drive this point. We will see a lot more activity among social media talent and company acquisitions. I mean A LOT. Enough to make your head spin. Both with high profile individuals and niche firms. We've already seen a fair amount of this in the tail end of 2009. As the recession levels out and we start thinking about a recovery we will see the big agencies make huge investments in order to make up for lost ground in 2009.
As mostly publicly traded companies the big agencies suffered through the recession. They cut staff as fast as they could without hurting their cash cows. But the big agencies will do what they've always done - follow the money. They did this during the early digital days and they'll do it again.
Companies that hold Agency of Record (AOR) positions with big brands will aggressively move in this direction to support point #3.
4) Enterprise IT and Social Media become BFF -
The last 5 years have seen incredible IT disruption. In 2009 internal IT departments have been driven by one mandate from the CIO: Cut costs at all costs. Their second market driven mandate: adopt social tools. Fortunately a few smart IT managers realized that you could do both. Resourceful IT managers found a way to cut cost in one area enough to drive small investments in social tools. In 2010 budgets will loosen a little but market demands will continue to crescendo. IT managers will need to bee smarter and more resourceful.
In 2009 we'll also see API's continue to standardize and big IT companies like Microsoft and IBM leverage the work they've done standardizing open source technologies for enterprise use. This work will drive greater social media adoption in the enterprise. 2010 will see huge investments, internally and externally but the real gains won't be seen or felt for 2-3 years when the mainstream enterprise companies adopt this technology, largely driven by offerings from the big IT companies.
5) Intranets integrating with external social networking -
This is closely related to point 4 but I felt deserved it's own point.  This one may not be realized in 2010 but driven by points 2 & 4, IT organizations will come to realize the cost savings in leveraging external social networking applications and Communications groups will realize the efficiencies driven in employee communications as well the power of data mining those networks.
In fact, in 2010, I believe we will see Business Intelligence (BI) and Middleware security companies begin offering products that securely facilitate Intranet integration with multiple social networks like Facebook and LinkedIn. What I don't know is if we'll see an existing startup pivot in this direction or if we'll see one of the big guys develop a specific practice in this area. There's probably someone already in this space I may just not be familiar with.
Conclusion -
If you work in social media the money will flow again in 2010.
Scale should be your #1 priority. This means process and workflow.
If you have a lot of experience doing (not just talking about) social media, 2010 is your year.
If you're not well positioned with social media experience, get there now.
What do you think? Am I crazy? Am I wrong?
Even if I'm crazy, that doesn't mean I'm wrong

Join the New Comm Biz Facebook Page or follow the Twitter account.

Similar Posts:
# of Comments 9

# of Comments 5

# of Comments 4
Scridb filter