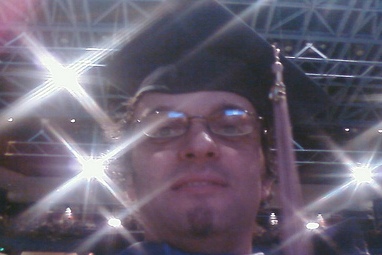 Anyone who knows me, knows that there is only one thing that's constant in my life: Change.
Even if you look back a mere 3 months ago there has been a lot of change since then.
9 Months and 3 Managers
I've now been at HP 9 months and I'm being moved from the LaserJet Business (LJB) to the Imaging and Printing Group's (IPG) Global Enterprise Business (GEB).
I'm moving from one outbound marketing group to another so I'll still be focused on World Wide Marketing Initiatives. The biggest difference is instead of being product focused I'll be customer segment focused.
The Global Enterprise Business is just what it sounds like, we are focused just on enterprise clients across the globe. GEB is a very sales focused organization so a lot of what we do is geared to helping our sales teams sell to their enterprise customers.
It's pretty exciting since I'll be responsible for social media initiatives, search, 1:1 efforts and CRM. GEB is a new group, about 2 years I think, so most of the initiatives are still in their infancy. Only being in the role one week means that most of those efforts still need to be more clearly defined.
Does the World Need Another MBA?
This month also marks the completion of a life long goal: to complete a Masters degree.
When I decided to go back and get my Masters I was really determined not to get an MBA. After looking around though Boise States EMBA program was just too cool of a program to pass up. We were the first class to go through the program (I like entrepreneurial initiatives).
That and I came to the honest realization that I really needed a better understanding of business. Marketing/Communications I understood pretty well, but being able to speak the same language as a CEO or CFO makes it easier to get buy off on your great idea.
I need to pay special thanks to my wife and kids for their understanding and help over these turbulent couple of years. The support of family is critical in these times.
Here's to the next big adventure.
Similar Posts:
# of Comments 8

# of Comments 6

# of Comments 1
Scridb filter