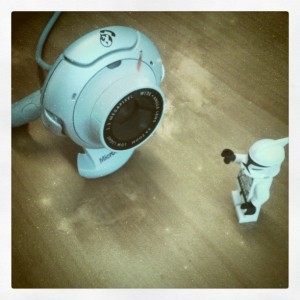 It's time for another 2 minute unedited video. Sorry about the glare in my glasses it's actually kind of sunny here in Seattle today.
Today's topic is is what's the best way to drive organizational change: Evolution or Revolution?
Evolutionary Change = small, fast, iterative change that's easier and safer to implement but harder to make stick (2 steps forward, 1 step back).
Revolutionary Change = big leap forward in progress, more likely to stick but scarier and harder to implement more likely to get killed before it even gets off the ground.
I realize there's not a right answer here but I'd love your thoughts.
Similar Posts:
# of Comments 7

# of Comments 13

# of Comments 4