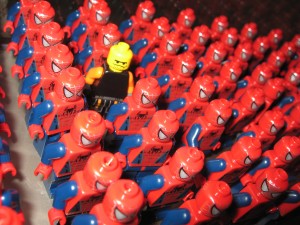 The very first prediction I made in my 2011 version of 5 Predictions For The Next 5 Years was: Byte Sized Work and Making a Living in the Crowd. The gist of the prediction:
Work will continue to be broken down into smaller and smaller portions and yet still require more and more specialty. People will start to make respectable (and in some cases significant) income by taking on micro-projects.
Less then 2 weeks later (8 days actually) I read this story on The Next Web:
Google pays volunteers who find bugs in Chromium's source code and lists them in a Security Hall of Fame. Currently top of the tree is Sergey Glazunov, a man fast approaching earning a living wage for his bug-spotting abilities.
Most recently he's earned the first ever "Elite" award of $3133.70 for finding a critical flaw in the code. However, in total, he's been paid for 17 bug fixes, earning him a tidy $19.981.70 since Google started paying rewards for bug spotting a year ago.
He's not the only one to be rewarded well. One Aki Helin has earned a total of $12,837 while a volunteer by the name of 'Kuzzcc' has racked up $11,000 from poring through Chromium code for flaws.
While this does not confirm my prediction yet, this is moving in the right direction.
(Okay, I'm done patting myself on the back now.)
Photo credit By Sam Felder

Similar Posts:
# of Comments 1

# of Comments 7

# of Comments 4
Scridb filter