One of my favorite things about social media is the revolution shaping up around search. The thing I love about BackType is they only focus on comments, where ever those may be. You'll see evidence of this in my comments brought in through Discuss.
Not the blogs just the comments. And they're turning that into a search business. And as a blogger we find that incredibly useful.
BackType — Blog Archive » The New BackType
BackType is a real-time, conversational search engine. We index and connect online conversations from across the web in real-time, so you can see what people are saying about topics that interest you.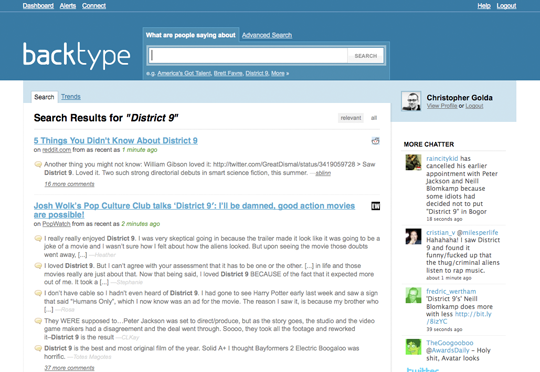 Related articles by Zemanta