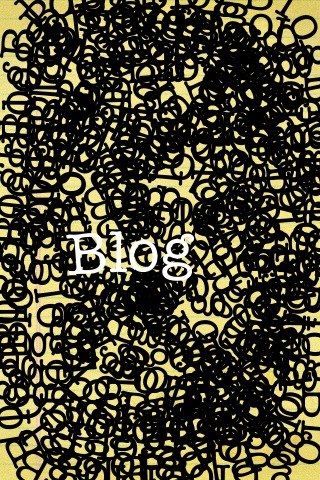 What do you call blogs that aren't on a blogging platform? I call them non-blogs? I noticed this trend a few years ago when I would discover very active people in the social media space who didn't have blogs using tools like StumbleUpon and then later FriendFeed for their blog. Not in addition to a blog like many of us but as their primary content hub.
Using Flickr or YouTube like a blog isn't anything new but some people like Thomas Hawk take it to a new level. I know PR Newswires Michael Pranikoff uses Delicious as a blog even though it's a bookmarking service.
What about a collection of short witty reviews on Amazon? (h/t YC) I present Dr. M von Vogelhausen with over 100 wonderfully random and amusing reviews on Amazon (UK)
Here are but a few gems:
A review for the Mastrad Ice Cube Tray
Since I was an infant I have been entranced by ice. I loved to spend hours staring into the stillness of its depths, as my family searched the small ads for hidden messages from Enid Blyton. However, the mystery of the origin of the humble ice cube has always eluded me. After several frustrated visits to the north pole, and an ill-judged expedition to a place that has since been stripped of its name, I found a faded picture of the Mastrad Ice Cube Blue Tray on the window of an abandoned snood store within earshot of the Slough Barrier Reef. Its worn edges shifted slightly in the wind like a tennis player's pride. I received it on a Thursday; I loaded it; I had cold drinks on the Friday. O tempora, o mores! Water, but not water; hard but slippery. I looked over at Jasper, my dog and my editor, and his eyes seemed to say, "Ice…ice…baby." He is presumptious.
The Chef's Choice Elevtric Diamond Hine Sharpener
The door to the old Roberts house was slightly open when I arrived. I entered cautiously, hearing the creaking of the hinges echo in the waiting darkness. The house had seen better days, and there was a faint smell of sherbert lemons in the hallway as I guided myself towards the kitchen. I took a deep breath before entering, and adjusted my panama hat to a more jaunty angle.
The kitchen was just as they had left it: on the worktop, half-chewed Shreddies arranged in a collage depicting a scene from "Diagnosis Murder"; scrawled across the cabinets in jam, a haiku about penguins. A day like any other, then, interrupted by some mysterious event. I turned to leave, and stopped. Beside the microwave, I saw it.
The Chef's Choice Electric Diamond. Of course, I didn't know that then. All I could say was that I was in the presence of an object of boundless power and majesty. What happened next has been well documented by the knife-sharpening media. The upshot was that I took it home; and now it sits near my microwave, waiting, always waiting, for the bluntness. Recommended without reservation.
And for those feeling undue pressuer this week, the pressure washer:
Kärcher K2.36M+ Pressure Washer and T50 Patio Cleaner
I purchased this little monkey based on a fundamental misunderstanding. Nonetheless, I have been much gratified by it. Essentially, not wanting to beat around the trees or go around the burning bush, I have a lot of pressure (such is the lot of the Thames Valley Icelandic Chocolatiers Association secretary) And I often wish the cleaning away of this pressure were easier. The Karcher K2.36M+ washes away stains and spillages, yes, and if this impresses you I am both sad and happy, and uncomfortable (my belt is too tight). However it does nothing with pressure itself, which hangs around mockingly, its tongue out, holding a sign saying "you can't deal with this". In this respect only, the item failed to make me happy. In other ways - its colour, the way it sat, brooding, on my carpet; its name, when spoken aloud inside a grain silo in Minnesota - in these ways, it finds triumph and beats it until it itself is beaten. Highly recommended.
Do you have any favorite non-blogs? Twitter doesn't count.

Similar Posts:
# of Comments 4

# of Comments 6

# of Comments 1