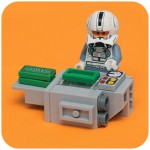 July has been my slowest posting month here since August of 2008. But it's not from a lack of writing. I was on vacation last week and got a lot of writing done on The Book. Not as much as I would like but still quite a bit. As I have done all along the way, I would love your feedback. I have just posted two posts that make up a pretty major theory of the book and I would like you to tear it apart please.
Is Capitalism Failing Us? Or Are We Failing Capitalism? Capitalism Needs to Get Social.
The Relationship Between Social, Human and Financial Capital
Some of the content will be obviously leveraged from previous posts bit that's part of the process for me. If you haven't been following along and the posts don't make total sense please see a few of the previous posts under The Book category.
Photo by By pasukaru76

Similar Posts:
# of Comments 2

# of Comments 5

# of Comments 12