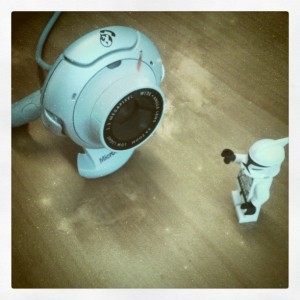 It's been a while since I've done one of my video posts. For those who may not have seen one yet, I always try and keep these around 2 minutes or less and I don't edit them at all. It's all done in one take and what you see is what you get.
This time I have a treat for everyone though. I took the opportunity to interview Jon Silk (@prgeek). Jon is the UK Digital Lead for WE Studio D. I'll be working closely with Jon as I work to build out the rest of our capabilities across EMEA.
Jon and I were at a client advisory board meeting and while we can't discuss the details of the meeting you can see some our antics on the #WECAB hashtag. I'll also be posting my presentation later in the week. So stay tuned.
On Saturday while we were at the Ascot racecourse I asked Jon what advice he had for someone who's done social media in the States but was now looking to do social media in Europe. (Yes this was a totally selfish interview.)
Jon has three tips for us:
You'll need to stay on top of trends and fads happening in each country.
Be prepared for a tougher sell. Many in Europe are still skeptical.
Stop being so happy and optimistic. We need to be more cynical.
Similar Posts:
# of Comments 8

# of Comments 1

# of Comments 1
Scridb filter