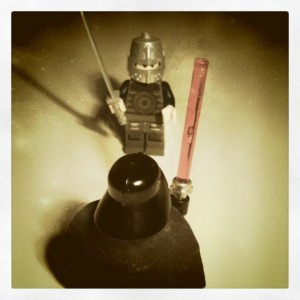 CNN is reporting that UberMedia is planning on developing it's own competitor to Twitter. If this is true, things in Twitterland could get very interesting again for us early adopters.
Last year I wrote an open letter to Tweetdeck asking them, among other things, to please implement their own hosted microblogging service. I even got a response form @richardbarley, Tweetdeck's community manager who did confirm that they have considered hosting their own microblogging service.
"As for your idea about our own "network"… its certainly an interesting idea and is one of a million different ideas that we are mulling over all the time here."
It's even possible that those talks were much further along than Richard let on and have even been escalated since the UberMedia acquisition conversations.
I've recently written about the evolution that Twitter is going through as it "grows up" and figures out it's business model. But to recap, the basic gist is that Twitter is moving beyond us early adopters and on to the main stream. But to make matters worse Twitter put out a bunch of warnings to the makers of Twitter clients. Here's a recap just from the last month:
The Backlash
So Twitter doesn't want developers to compete with them on Twitter clients. They've said that existing clients are safe (for now) but I'm sure they're all a little nervous. But when you consider that the major clients like Tweetdeck, HootSuite and Seesmic are much more than Twitter clients but actually closer to social media dashboards it's easy to feel safe that these services will have a place in the Twitter ecosystem for a long time. But at least one company isn't just laying down and hoping everything will be okay.
UberMedia owns several popular Twitter clients and is in current negotiations to purchase the largest independent Twitter client, Tweetdeck. This will make UberMedia the second largest way people post to Twitter and an even more significant player in the Twitter ecosystem.
UberMedia's Death Star?
So what will this competing social network look like and does it have a chance? I have no idea but I, like many others, have some educated speculation (a.k.a. my own opinion with little to no facts).
The most critical factor if a plan like this were to work is UberMedia has to finalize the Tweetdeck acquisition. And let's be clear, it would be stupid to take on Twitter directly even if they acquire Tweetdeck. But developing your own network on top of  or alongside Twitter would be really easy and I'm very surprised that more people haven't done it yet.
Wait? What? More people? Yeah, that's right, there is a very successful (at least from what I can see) startup that has it's very own Twitter client AND it's own social network that basically runs on top of Twitter.
The StockTwits Model
StockTwits has their own desktop and Web app and even has a plugin for Seesmic. Plus their own microblogging service aimed specifically at stock traders. They even have their own syntax, using $ the way Twitter uses #.
What UberMedia is definitely thinking about (and I'd be willing to bet every intelligent social media dashboard company out there is thinking) is that it would be very simple to implement something very similar.
If nothing else hosting your own Status.net service and pushing that through your client would be a no brainer.
I don't know how serious UberMedia is. These rumors could be sparked by conversations UberMedia is having with people in the industry just to get a feel for the temperature out there. Or, they could be very serious. Either way it will be very interesting.

Similar Posts:
# of Comments 6

# of Comments 0

# of Comments 4