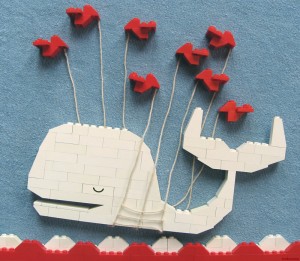 First off, thank you for making Twitter the amazing tool it is. Without you Twitter would have never caught on the way it has. I hope Twitter has stopped to thank you.
I have a few requests I REALLY, REALLY want and I think it would be relatively easy for you guys to do (says the non-programmer).
Yammer
Seriously you've added Foursquare but not Yammer? It seems like such a no brainer. Who checks in to Foursquare from TweetDeck? I'm really glad you added Foursquare just so I can filter is out but Yammer seems like it would be so much more useful.
Please, please, please add Yammer. It would really help out at work.
Your Own Hosted Microblogging Channel
Aren't all of these Twitter outages super annoying? It's got to be really frustrating as a Twitter Client to be dependent on a product that stops working at the most crucial times. I have a great idea and you don't have to look far to figure out how to do it. There's this company you are probably familiar with called StockTwits. I know you know who they are because Betaworks is an investor in both your companies and they used you guys as a model for their Twitter Client.
What's really cool about StockTwits is that they have their own microblogging functionality built on top of Twitter. So you can choose to post only to StockTwits or when the USA soccer team scores a goal their community can keep on chatting without Twitter.
StatusNet and/or Identi.ca
You could probably even use StatusNet to create your own microblogging channel. While you're at it adding Identi.ca support would be awesome. In fact you could probably just do Identi.ca and not StatusNet but I think you'd get a lot of value out of having your own branded community built in to TweetDeck. This wouldn't compete Twitter or anything. At least not anymore than them buying Tweetie competed with you

Thanks Again
That's it really. I sometimes wish TweetDeck had tabs so I didn't have to keep scrolling left and right (I have a lot of columns) but that may just be me.
I've tried every client out there and I keep coming back to TweetDeck. Keep up the great work.
Similar Posts:
# of Comments 5

# of Comments 16

# of Comments 7