Wiki based battle plans? Or Military 2.0?
Counterinsurgencies have been called learning competitions. With COIN, the side that learns faster and adapts more rapidly – the side with the better learning organization – usually wins.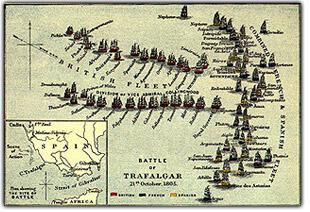 A good friend of mine just forward me a Department of Defense request (sorry no link it was via email):
Counterinsurgency Campaign Design Tool Based on Logical Lines of Operation and Wiki-Inspired Knowledge Capture
It really blew me away (pun intended) when I read this. Never in my wildest dreams have I thought about the military using wiki's for battle scenarios
OBJECTIVE: Develop a computer software capability to help commanders design counterinsurgency (COIN) campaigns utilizing logical lines of operation (LLOs) that have been captured from lessons learned on other campaigns through the use of collaborative information collection and sharing technologies similar in concept to Internet Wikis.
Could you imagine an environment that allowed soldiers to report in real time what the enemy was doing, what counterinsurgency techniques worked and what didn't and allowed the commander to build on that body of knowledge, analyze it and adjust.
It's always said that the curse of the military (or most organizations) is that they are 'fighting the last war'. Meaning all there frame of reference all their plans are based on the last war they fought, not the current war. This type of wiki implementation could give military commanders the ability to fight the current war.
While the military has to design a tool that can do this in extreme situations with security requirements that would make corporate IT look like anarchy, the tools already exist to allow CEO's to do this today.
What's holding them back? The battle plan.
Technorati Tags: wiki,military,Enterprise 2.0,Knowlegde Management
Similar Posts:
# of Comments 5

# of Comments 17

# of Comments 2