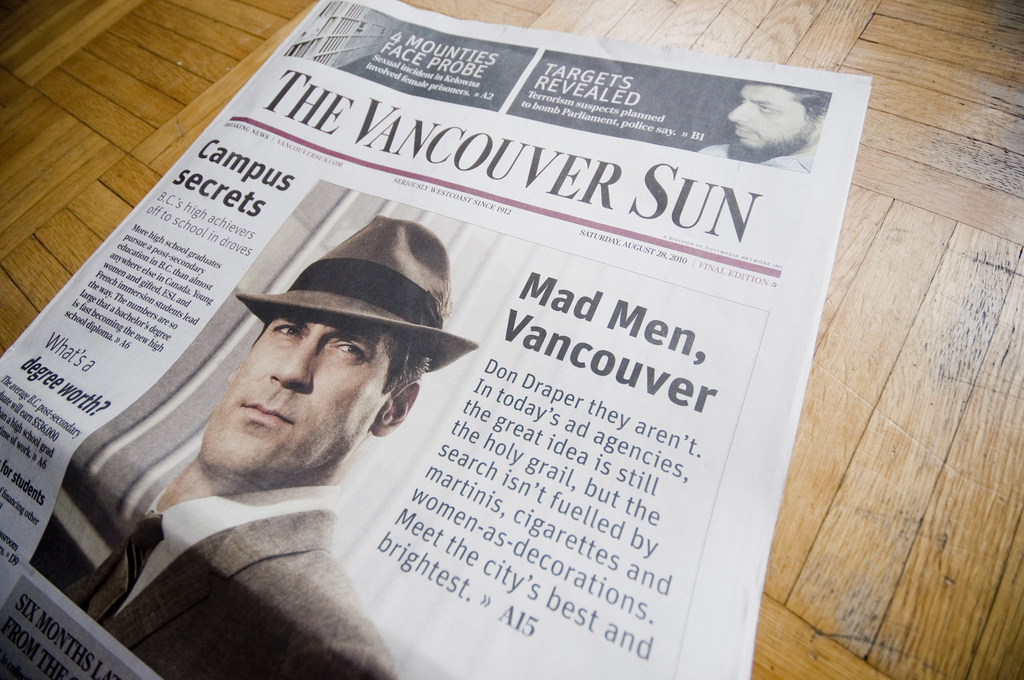 Usually when I disagree with really smart people in this space it usually has to do more with semantics than with any core fundamental difference. I know this is largely one of those times but I believe that semantics are very important. Wars have been fought over misconceptions caused by semantics.
Please note that I'm going to give Eric a lot of crap in this post but there are few people at ad agencies I have more respect for and that work harder than Eric. Also I didn't see Eric's presentation so their may be more to it and I may have just misinterpreted it. But either way he just left himself open for this and it was too good an opportunity not to go refute. (Drinks are on me next time Eric.)
Eric Weaver is an ad guy. But I like him anyway. It's probably because he's an ad guy that we differ in semantics. And to be fair Eric is a really, really good integrated marketer. He just has an advertising bent on things.
Eric posted this presentation of his that he gave at the LA 140 Conference. It gives a little bit of background on Eric, that he's an ad guy and highlights a really well done campaign he and his agency did. Go ahead and check it out and then we'll talk some more.
So, if you read this blog you know that I often proclaim the need for social media strategy. But to be fair, I've never called myself a guru, jedi or ninja (at least not in reference to social media).
Before I pick apart Eric's deck here's where I think we differ: If you only view social media as a marketing channel then I can buy (tentatively) that you don't need a social media strategy. But I don't and I don't think you should either, even if your job is limited to marketing.
Eric says having a social media strategy is like having a cellphone strategy. I think not. I think it's more like having a mobile strategy. A cellphone is one tool among a larger platform: mobile. Mobile is a combination is devices, wireless, wifi, location, etc.
Eric then says that having a social media strategy is like having a freeway strategy. I know that Eric spends a lot of his time in Canada and maybe things are different in Canada but I know friends that have worked for state and government transportation departments and they absolutely have a freeway strategy (be it what it may) that they adjust each  year. How are they going to allocate the limited and often shrining budgets that have to take care of the ever growing strain on those freeways.  They also put together strategies like how to fund development using bonds and other non-tax allocated tactics.
Another valid point that Eric makes is that the Web has always been social (although guest books are a stretch). But the Web was only really social if you were a geek with enough skills to put up a personal web page. The truly social part of social media is that is democratized. My grandmother could start a blog if she wanted to. (She doesn't.)
Like I've said before, I see three types of social media strategy.
The bolt on strategy. Which Eric rightly calls out in his presentation as a bad approach.
Optimizing social media for your business. Eric's example in his presentation is a great example of this.
Optimizing your business for social media. This goes way beyond marketing and into creating whole new business models built around social media.
To me this last one is where the opportunity is. Social media isn't just a tool. It is if that's the only way you use it I guess. And I do agree with Eric that social media strategies should not be developed in a silo. I believe they should be looked as opportunities to reinvent how you do business.
But what do I know? I'm just a communications guy.
Photo credit by Carson Ting

Similar Posts:
# of Comments 6

# of Comments 7

# of Comments 6
Scridb filter