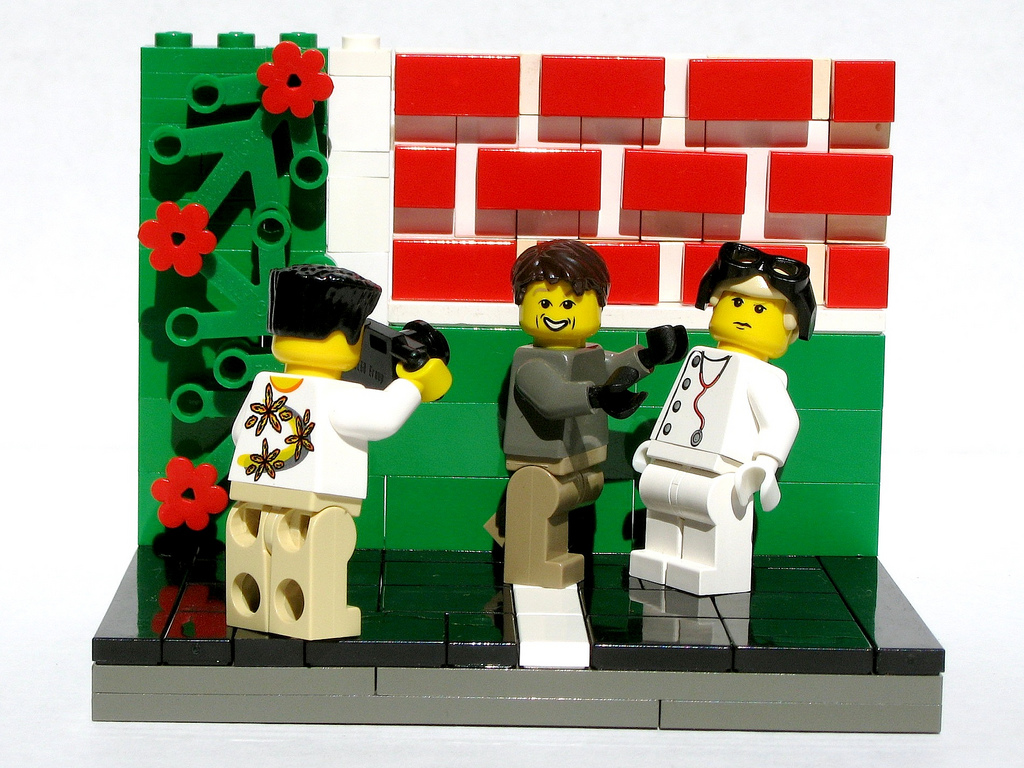 This post is part of a virtual book club series dedicated to The Lords of Strategy

I warned you that The Lords of Strategy inspired several posts and will likely inspire several more. This post is about competition and the birth of Branding.
Competing on Cost
Chapter 3 is dedicated to the discovery/creation of The Experience Curve by the Boston Consulting Group (BCG). The Experience Curve is a theory that the more experience a company has (at making a product) the cheaper the production of that product will be. Therefore the company that makes the most widgets will be the cheapest manufacturer not just because they can buy their raw materials in larger quantities but because their experience allows them to produce more for less at an ever decreasing value.
The brilliance behind the experience curve was that it forced companies to look at their competitors and benchmark themselves against their competition using price (where cost wasn't available) as an indicator of production experience.
Something interesting that Kiechel points out is that before The Experience Curve companies rarely if ever looked at their competitors and factored that into their business planning (at this point in the early 1960′s companies didn't develop business strategies they just did business plans, which were iterations of last years plans (sadly this is the way I see too many marketers build their plans: sans strategy, just versions of last years plan).
Let's pause there. Two things about that statement are mind blowing to me:
Companies didn't look at what their competitors were doing
Companies didn't have strategies.
Wow. Could you imagine not watching your competition or having a business strategy? I can't. Moving on.
The Birth of Branding
In today's market though most companies I work with are very conscious of their competitors but price isn't what it used to be. Especially in technology. Few companies make anything themselves anymore and most companies differentiate against their competitors using services and other intangibles that purposefully make it harder to do a direct comparison.
This is also the point that "Branding" became important. If I could create value in my brand then that became something my competitor couldn't replicate, they could only create their own brand value. No one else is Coca Cola, No one else is Nike. The only thing their competitors can do is be Pepsi and be Adidas.
Branding as a marketing concept had been around for a long time and is closely tide to the rise in trademarks. But it was about this time in the 1960′s that branding really took off (think Mad Men).
The only way a smaller competitor could compete with a larger company that could beat them on price and volume was to focus on quality and that requires that you have the brand equity to justify the perceived value. Even if you aren't competing on price (Nike vs Adidas) brand becomes a very valuable asset.
The Death of Branding?
It seems like Branding has fallen out of favor lately and I'm not sure why. I think it's because there was so much focus on branding for branding sake during the last 30+ years that the pendulum has swung the other way for a while. Will we see a rebirth of branding soon? I don't know, what do you think?
Photo credit By Dunechaser (Bonus points to whoever gets the picture movie reference)

Similar Posts:
# of Comments 4

# of Comments 0

# of Comments 7