Be sure to join the New Comm Biz Facebook Page or follow the Twitter account.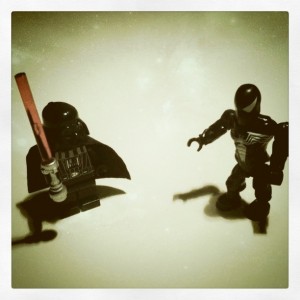 I received a disturbing email from a friend of mine. I have changed the message and obscured any personal or employer reference for obvious reasons.
Due to the recent FINRA (the Financial Industry Regulatory Authority Inc) ruling (see below) I will have to take down my LinkedIn profile. The finance industry is so far behind the curve on social media communications it may be a while before my profile is back. In the meantime, feel free to contact me via e-mail or on Facebook (while I can still use it!).
The FINRA has released it's first member firm communication relative to regulatory treatment of social media communications. Regulatory Notice 10-06, emphasized that all broker-dealer business communications taking place through social networking Web sites such as Facebook, MySpace, Twitter, and LinkedIn are indeed official communications with the public and are subject to all corresponding FINRA supervisory requirements. This Regulatory Notice confirmed that a profile page on LinkedIn is considered an individual registered representative web site
The FINRA does not make the rules. They provide guidance and the individual firms have to create rules based on those recommendations. There's a lot of room for interpretation. It turns out that while some firms allow for individual representative websites some do not. My friend's firm obviously does not. I asked another friend in the financial industry on their thoughts (also changed and held anonymously).
My opinion is simple, if you don't have confidence in the people you hire to deliver the message and give people appropriate information whether on or off the clock then you have hired the wrong people. Our job is rather simple, but most advisers are too lazy to stay well read because all they see is money(commissions) thus it's easier for companies to just control what their employee's say.
I have read through the 10-06 document and can't find any specific recommendations for Facebook vs. LinkedIn. I can only assume that my friends firm determined that LinkedIn is a more professional network and Facebook is more personal. It will be interesting to see how they react as our personal/professional lives continue to converge.
Ars Technica has a good post explaining more details on FINRA 10-06: Brokers must think twice before tweeting, Facebooking
The new guidelines have two broad effects on the way financial firms use social media. First, the new rules attempt to take the traditional distinction between marketing a brand and hawking specific investment products, and to enforce it in online venues that sport a constantly evolving slate of features and functionality, and where the lines between the personal and the professional—or, the personal and the promotional—aren't always clear.
Has anyone else been effected by this new ruling? Let me know: tac [at] newcommbiz [dot] com.
I think it's going to be really important to watch, especially as other regulated industries have yet to make up their minds. I'm afraid we're beginning to see a general backlash against social media by companies unsure what to do with it.
Join the New Comm Biz Facebook Page or follow the Twitter account.

Similar Posts:
Scridb filter