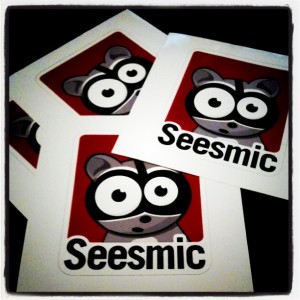 I had the wonderful opportunity to speak on the Social in the Enterprise panel at Social Media 301 #SM301. It was a really good panel (if I do say so myself) and the best part is that I've got to speak with @lizasperling (who works at @seesmic), @themaria (who works at @yammer), @danielwrasmus and moderated by @brentdance.
I really love panels because there's not much prep and you get to riff of the other panelists. Just some quick thoughts:
One of my favorite takeaways from the session was about using social media (tools) to enable employees natural social behaviors and enable and expand the unofficial networks that already exist within your company.
In a follow up question from Greg (@GregatGist) we got into the topic of how do you enable your employees to use social media tools internally if they aren't using them externally.
I Tweet Therefore I Yam
Maria @themaria, was pointing out that your employees who are using Twitter are most likely to using internal tools like @yammer. So I quipped that "I tweet, therefore I yam." While it was a funny, easily tweetable quote there is really something to it.
If you are struggling to find who your internal champions are, then the best place to look is Twitter. Who are the people at the company using Twitter? Who are the people using it the most? Some of those people will be key advocates internally.
Social in the enterprise is not easy but it's worth it and it's inevitable.
Some Advice: Think In Tweetable Bullet Points
On a personal note, if you're on a panel or even if you're giving a keynote, it is better for your audience and for you to speak in short tweetable bullet points.
+1 > "culture eats strategy for breakfast" shared by @tacanderson at #sm301

For social to work the company has to incorporate and embrace it internally as well as externally @tacanderson @themaria #sm301 ^SM

Pun of the morning! RT @jamurdock: "I tweet therefore I Yam" @tacanderson. Great line! @TacAnderson: #SM301

Book mention by @tacanderson. "Chasing Stars: The Myth of Talent & the Portability of Performance" Boris Groysberg via @goodreads. #sm301

Wow. Blown away by how highly quotable the Social Inside the Enterprise panelists are. @danielwrasmus @tacanderson @themaria & more #sm301

Tac Anderson, @tacanderson is now trending in #Seattle http://trendsmap.com/us/seattle

Similar Posts:
# of Comments 2

# of Comments 13

# of Comments 19
Scridb filter