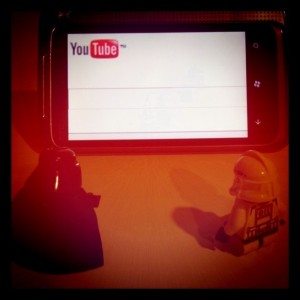 I'm a pretty digital guy. I almost always have two, if not three phones on me, plus my 80 gig iPod along with my 17 inch work laptop and my 11 inch netbook. I get strange looks at airport security when I have 3 different x-ray bins just for my tech. And I'm often known to travel with my own extension cord. I live a very digital life and I like it, but there are a few analog artifacts that I haven't been able to give up yet. Number 1 on that list is my Moleskine. You can read about my GTD Moleskine Hacks and while my system has changed a little it's still basically the same.
For me the few times I day I write and work in my Moleskine are the times I allow myself a break from the endless multitasking my job requires of me.
There are also a few other analog artifacts, namely magazines and fiction books.
Here's my second short video blog and I have to say, these things are getting worse. My heads not even all the way in the frame and I filmed this while staying home while sick so I didn't even bother to shave, but I did at least shower. My intent is to keep these short and I promise to try and make the next one a little better. My goal is to do one of these a week. You can see all of them on my YouTube channel.


Similar Posts:
# of Comments 19

# of Comments 14

# of Comments 3
Scridb filter