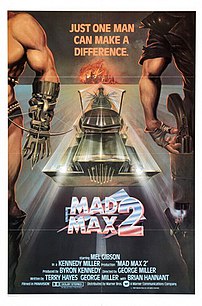 At the end of the worst financial week the World has ever seen, bankers and stockbrokers may be ready to jump out windows, but I'm feeling rather optimistic today.
Barring a complete meltdown of society (some may argue we are already witnessing that) the coming months are going to be a great time to start a business.
If you already have your own business, Brad Feld has two amazing posts that demonstrate why he's been a successful entrepreneur, Angel investor and VC: Fear is the Mind Killer and OK Entrepreneurs, Time to Step Up.
Starting a Real Business
When I say start a business, I mean a real business. Something with a revenue plan. Something that scales as the revenue comes in. Something that is built on the premise of what VC's are telling their portfolio companies (Sequoia Benchmark); aka have a low burn rate and be profitable.
I think companies that start in 2009 will be better off than companies that started in 2008, for one simple reason: The rules changed. Companies starting from scratch will have leaner business models than those that started over the last year.
The last 5 years have been a lot of fun, we've got to play with all kinds of cool new products….and now we're done. Done playing that is. This doesn't mean an end to Web 2.0, it just means that Web 2.0 has to grow up and look for different business models to add value to.
If you are one of the unfortunate people being laid off from work, I really feel for you and your family. While there may not seem like any upside remember that there is safety in numbers (or misery loves company, that one works too). Grab a few of your most talented colleagues, who also find themselves out of work, and make the leap together.
Entrepreneurs are the only ones that can fix this mess
Entrepreneurs are great at creating something out of nothing. Let's face it, the more the government gets involved the more they screw it up. The banks (I don't even need to go there). No one has any answers. Everyone is paralyzed with fear or uncertainty. And while it may be hard to find any capital for your start-up the good news is that everything just got a lot cheaper.
Have you had a great idea but couldn't find any local programmers willing to give you a break on price? Looking for a good business partner with enterprise experience? I bet all that just got easier.
There are no quick fixes to this mess. My *best case* scenario is that we've got 7 long, hard years ahead of us. Entrepreneurialism is tough, so if the next several years are going to suck anyway you might as well face it with both hands on the steering wheel

Related articles by Zemanta
Similar Posts:
# of Comments 18

# of Comments 1

# of Comments 6
Scridb filter