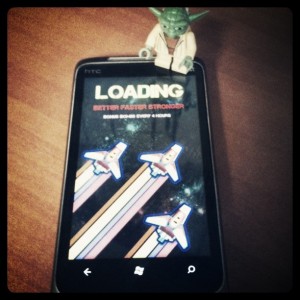 I super excited about this next week for a few reasons. First off because I get to go back to the US for a week. I'll be in Seattle Mon-Wed and then I'll be in San Francisco Thur-Fri. The second reason I'm excited which is the whole reason I'm going, is to speak on a panel hosted by my company, Waggener Edstrom, during Social Media Week on Gamification in San Francisco (I'm obviously excited about the topic of Gamification). The third reason I'm so excited is that I finally get to speak with some great panelists:
Marshall Kirkpatrick @Marshallk, who recently stepped down as the editor (but is still a writer) for ReadWriteWeb to build his own stealth startup @PlexusEngine.
Chris Swain, you may be less familiar with but will probably be the star of the panel. He's a professor at the USC School of Interactive Media and has been studying gaming for years. You can read this 2008 article in Forbes.
Adena DeMonte (@gamificationgal), Director of Marketing at Badgeville. I'm really excited to hear from Adena as she's right in the thick of this space and has some great real world, hands on experience.
Birju Shah who is the co-founder Sugarcrew.com, which is a startup focusing on using gamification in the healthcare space. I don't know much about Birju or sugarcrew, but healthcare gamification sounds really interesting.
The whole panel will be moderated by Waggener Edstrom's very own President of Studio D, Jen Houston, who was just named by content startup, Kapost as one of the 50 Content Marketers to watch in 2012.
If you're not familiar with Social Media Week, I don't know what rock you've been hiding under. Check out the site and watch this video.
If you're in San Francisco area, please come to the panel, it will be held at Citizen Space in SFO. If you can't make it I'm pretty sure the event will be webcast.
Bonus video promo for Social Media Week:

Related articles