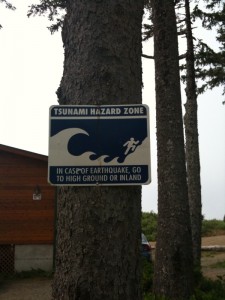 If you are reading this post there's a really good chance your life, like mine, revolves around the Internet. The Internet it the most amazing technological development to happen in my lifetime and arguably, ever.
As 2010 rolls to an end I've had pause to stop and think about the last 20 years of my adult life. 1990 was the year I graduated high school and it was also the year the World Wide Web was first launched on the Internet (although technically it wasn't publicly available until August of 1991).
Think about everything the Internet allows us to do. I mean really stop and think about it for a minute. Think back over the time period of 1990 to 2005, the first 15 years of the World Wide Web. The Web has changed the way that we do almost everything. It has radically altered business and human communication and collaboration.
And I'm just talking about the Internet before "social media." Now think about the last 5 years. Maybe it's just me and my generational and occupational perspective but the last 5 years seems to be dramatical more impactful than the 15 years before it. Can you imagine what the next 10 years will bring? Or even the next 5 years?
Last year I made 5 predictions for the next 5 years as well as my top 10 2010 predictions. You can read my self grading results here. As I stated in that last post I plan to follow the same format again and while I don't have my predictions ready for public consumption I couldn't help but to share this one (for me) mind blowing statistic that will have a huge impact on my 5 year predictions. So consider this a sneak peak.
Less than 30% of the Worlds population is online.
Rounding up generously, only a little under 2 Billion of the World's almost 7 Billion people access the Internet. That's about 28%.
What happens when most of the World is online? What happens when we hit 80% penetration like we have in the US? This will be a big factor in my 5 year predictions but let me just say that, no matter what I or anyone else predicts about what the the World will be like after the majority of the World is online, we will all be unimaginatively wrong. Even with the benefit of the learning from the last 15 years, there is no way to predict how the coming tidal wave of Internet literacy will change the World.
Hang on. This is going to be a wild ride.

Similar Posts:
# of Comments 6

# of Comments 6

# of Comments 7
Scridb filter