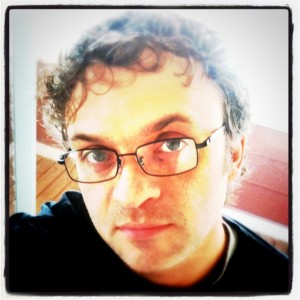 I have been writing here on this site for 4 years and 4 months. If you've been reading along for that long (thank you) you will have seen a significant amount of change in my life over those 52 months. For those of you who may be newer to the site and to my life let me just hit the high points for you (the job titles should inform the time frame):
My very first post was when I left BlueLine Marketing, a small, now dead-pooled, Grassroots, Word of Mouth, Marketing agency where,  for the previous ~3 years, I had been a partner and the Director of New Media.
The startup I decided to try after that never got off the ground. But I ended up doing pretty well for myself consulting with local companies on New Media/Web 2.0.
That consulting landed me the job at HP as the Web 2.0 Strategic Lead for the LaserJet Business.
About a year later, I graduated from Boise State with my MBA and changed groups at HP.
My continued involvement with startups led to me becoming the Entrepreneur in Residence at Highway 12 Ventures, which I did while still at HP. Working with Mark and team, is probably the one job I miss the most.
Then 2 years ago I made the move to Seattle and back to agency life where joined Waggener Edstrom as their Director of Digital Consulting, on their Studio D team. And then 1 year ago I was made the VP of Digital Consulting at Studio D.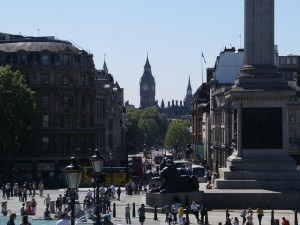 Next Up: Head of Digital Strategies | VP of Studio D EMEA.
That's a lot in less than 5 years. Now, I get ready for the next major change in my life. My family and I are moving to London for 2 years. I will still be with Waggener Edstrom and I will be the Head of Digital Strategies, VP of Studio D, EMEA (Europe, Middle East & Africa).
My job will be to extend and leverage the work that I've done here in the US and Jon Silk (@prgeek) has done in the UK building out our digital capabilities and building amazing teams. I now get to do that throughout the rest of EMEA and learn from our great teams and clients in region. And then of course; World Domination. There's obviously a lot more to it than that, but to try and explain too much of it now would be pointless, as the details have yet to be worked out, because that's kind of what my job is to do. Go over there and figure it all out.
To say that I'm excited about this would be a major understatement. This is such a great opportunity for me and my family to live overseas for a few years. I love London. I'll get to work with the great team in the Jo'burg South Africa office I got to help open last year. I'm also really excited about meeting and working with our teams in Paris and Munich. Plus, I'll get to work in the same office with my colleague and kindred spirit, Jon Silk and the great team he's built there.
I can't believe I've only been at Waggener Edstrom and in Seattle for 2 years. We've done some amazing work. Built some awesome systems, products and services. And most of all I've got to do some really cool, amazing work and do it all with amazingly talented, smart people. If I sound like I'm gushing, I'm actually holding back.
I start in our London office sometime early July (visas pending). I'll be in Seattle for another 2 weeks, and then I'll be back in Boise for another couple of weeks saying goodbyes to family and friends, before we head out. I know this is all really short notice but it came together kind of quick and we had to iron out a lot of details before we could start talking about it. Plus I wanted to make sure the Rapture wasn't happening today because what would be the point of getting everyone worked up for nothing.
If you're in Seattle, I'll be at a few events the next few weeks and I'm thinking about doing a couple of meetups in order to say all the goodbyes I need to. If you're in Boise, make sure to find my while I'm there. I'll probably be doing a few old school tweetups in downtown Boise like we used to do. And if you're in London or anywhere in Europe (I'll be traveling between all of our offices a lot), let me know and we'll meetup once I get there.
I want to say thank you to my amazing team an Waggener Edstrom. A special thanks to all of you, my readers and friends, for your constant feedback, comments, encouragement, challenges, discussions, debates and your friendship. But most of all I want to thank my family, especially my wife Jen (@jenxmusic) for her saint-like patience and her constant belief in me.
Here's to the next big change. And as always I'll be sharing all the stuff I learn with you here.

Similar Posts:
# of Comments 86

# of Comments 2

# of Comments 1
Scridb filter